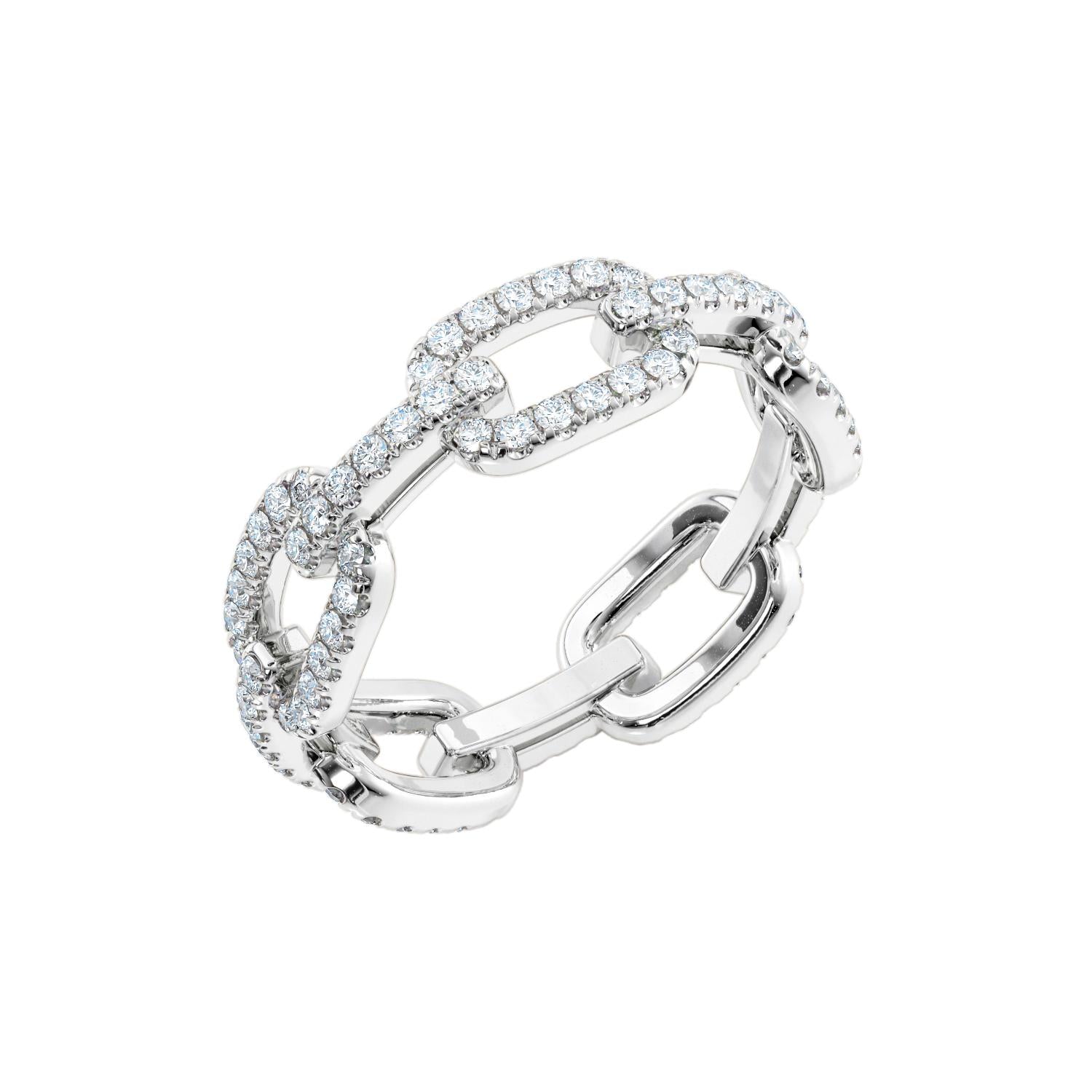 +NAVA RING
---
Grow your jewelry collection with the unique, always sparkling +NAVA RING.

Designed as a chain-link ring, our +NAVA RING makes the perfect stacking ring
and is great for mixing and matching.

The +NAVA RING features:
• 925 Sterling Silver: The perfect luxury material for sensitive skin.
• Rhodium-Plated Exterior: Boosts shine and provides a scratch-free
exterior.
• Cubic Zirconia Sparkle: Shimmering crystals that complement any
outfit.

We design our jewelry to elevate your look while providing you an affordable, high-quality alternative to brass or alloy metal. It's also ideal for sensitive skin and is a valuable investment for your collection.

The +NAVA RING has the perfect amount of bling and can be dressed up or down
for any occasion. Wear this ring by itself or stacked, and allow its shimmer and
shine to enhance your wardrobe (and mood).